Infinity Cover Reveal (and giveaway)
Posted Aug 2 2016, 1:25 pm in Cover reveal, Entangled Publishing, Infinity, The Infinity Division
I had some technical difficulties yesterday, so this is a day late. But, for those of you that didn't see it on twitter, I've got the cover and blurb for the first book in my new YA sci-fi series!
I have 9+ books with Entangled Publishing, and they've always blown me away when it comes to their covers. But this bad boy? I love it so hard—for so many reasons.
Infinity is a story of possibilities. Of hope. To me, Hope is something so simple—yet incredibly potent. When I first saw the cover, I thought, this is perfection. Simple, yet powerful. To me, it was meaningful.
Almost exactly a month before Infinity sold, my mother was diagnosed with stage 4 cancer. Treatment was rough, and very, very long, but she is currently cancer free and doing well. I remember one of her nurses had a tattoo. An intricate infinity symbol done almost like the staff of Asclepius. Underneath, it said, "Infinite hope." It became our thing. Infinite hope. We'd joke about finding the infinity symbol in everyday objects. Like Kori, the main character in the book, just seeing that symbol lifted our spirits. It gave us hope. I like to think that this was the Universe's round about way of telling us to keep on fighting.
I'm so excited to share this book with you guys!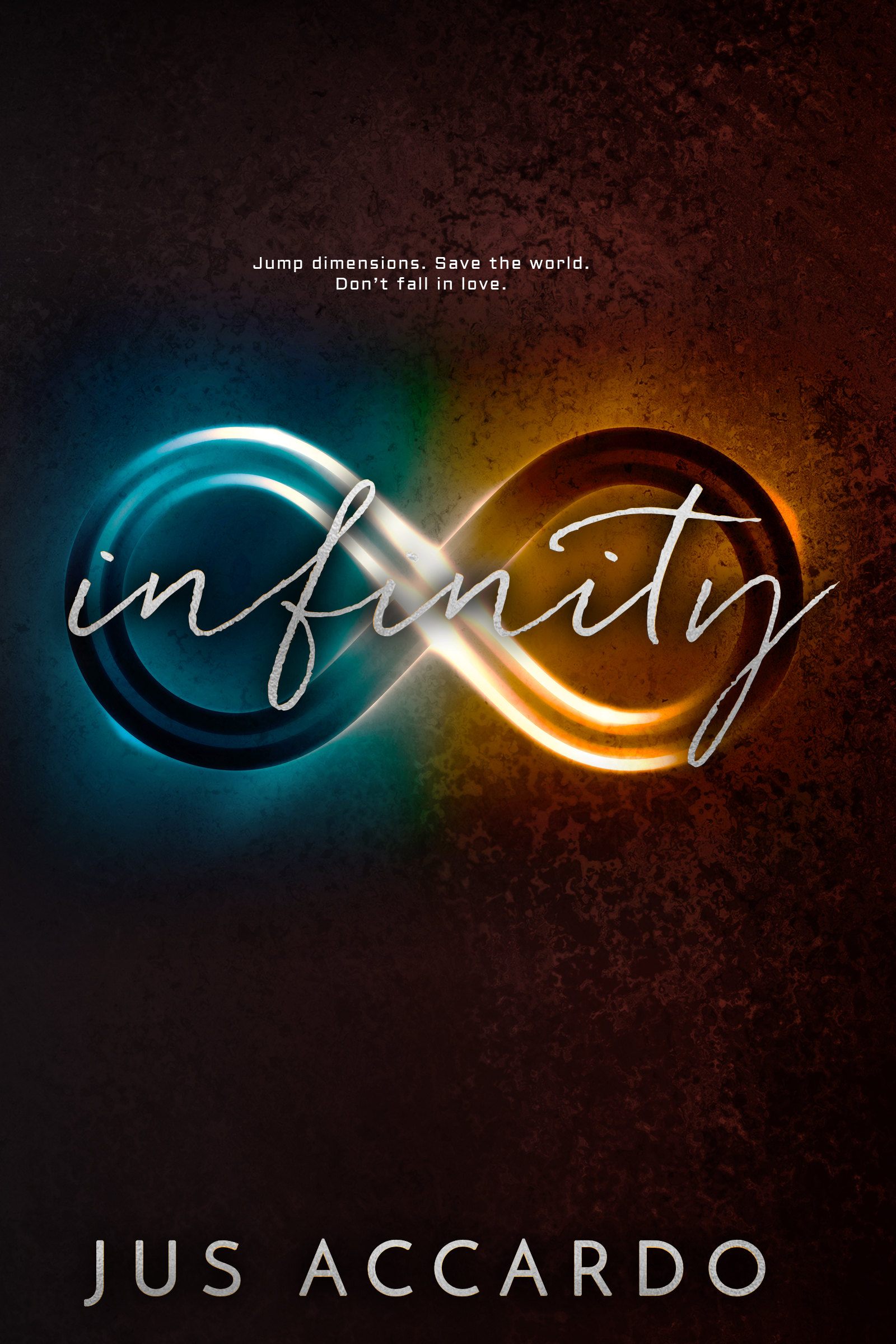 Jump dimensions. Find the bad guy. Don't fall in love.
Nobody said being the daughter of an army general was easy. But when her dad sends a teenage subordinate to babysit her while he's away? That's taking it a step too far.
Cade, as beautiful as he is deadly, watches Kori with more than just interest. He looks at her like he knows her very soul. And when he saves her from a seemingly random attack, well, that's when things get weird.
Turns out, Kori's dad isn't just an army general―he's the head of a secret government project that has invented a way to travel between parallel dimensions. Dimensions where there are infinite Koris, infinite Cades…and apparently, on every other Earth, they're madly in love.
Falling for a soldier is the last thing on Kori's mind. Especially when she finds herself in a deadly crossfire, and someone from another Earth is hell-bent on revenge…
Want to Read More? Pre-order Infinity (The Infinity Division, #1) Today!

Find Me Online:
Website | Twitter | Facebook | Pinterest | Goodreads' Author Page | Entangled Publishing Page
Enter to Win:
Save
No Comments